For more than 70 years, Youth Unlimited (Toronto YFC) has been passionate about seeing young people attain their full-life potential.
In the 1980s YU made the strategic decision to work primarily with youth coming from places vulnerable to poverty, violence, gang involvement, family breakdown, and spiritual impoverishment.
Today we are working in neighbourhoods all over the Greater Toronto Area with youth coming from diverse backgrounds and facing unique challenges. Our hope is that by cultivating relationships with caring adults who will mentor and cheer them on, they will be able to bring about positive change to our city – both now and in the future. For more information, visit www.yugta.ca.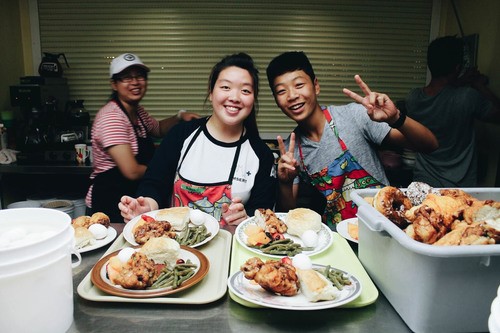 Lakeshore Collegiate Institute
LCI provides opportunities for you to enrich personal and academic achievement by providing a demanding curriculum that incorporates academics with the arts, technology, co-op and athletics. LCI is a dynamic school with a wide offering of programs for every student.
Unique to LCI, in addition to our broad academic curriculum, students can specialize their studies in 5 different work sectors through the Specialist High Skills Major (SHSM) program. This program includes opportunities for students such as: participation in industry-recognized certifications and training, reach ahead opportunities in apprenticeship training centres, colleges, universities, and the development of employability skills in a co-operative education program. The 5 SHSM programs focus in the following sectors/industries:
Construction Technologies
Cosmetology & Aesthetics
Business Leadership
Information & Communication Technologies (ICT)
Culinary Arts
Applications are required for access to the CyberARTS and Advanced Placement programs.
All students are invited to participate in our extra-curricular activities. The bantam, junior and senior level teams compete in a variety of sports such as football, volleyball, basketball, soccer, hockey, cricket, tennis, golf, baseball, cross-country, track and field and wresting. There is a wide array of clubs, including FIRST Robotics, environmental, poetry, student leadership and student council to name but a few, providing something for everyone. LCI has an excellent intramural program that recently earned provincial recognition. The access to the Sports Dome provides student with year-round access to field sports including soccer, football, lacrosse, and the like. For more information, click here.